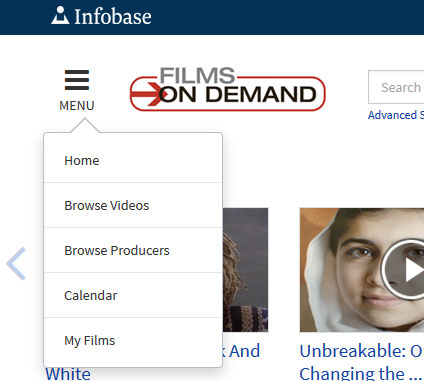 The main menu offers two primary options for browsing videos on the platform. Click on MENU and then mouse over the Browse option to view all videos in your collection by subject or producer.
By Subject:
Clicking on Browse Videos will display a complete video subject index. Available subjects and groups are displayed on this page with the expected count of full video titles next to each one.
By Producer:
Clicking on By Producer will display a complete video producer index. Available producers will be listed on this page in alphabetical order. The top of the page contains an A-Z letter index that allows you to quickly filter the list down to all producers starting with the selected letter.
If your account has added custom content or enabled web channels via the admin portal, you will also have a source filter on the right-hand side. Clicking on any of the available sources will also filter the list of producers down to just those from the selected source.